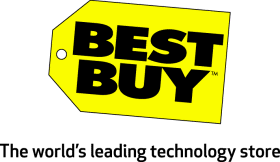 Best Buy & Enticify
Online Operations Manager Mat Oury
70+ customisations in 10 days. Rock solid busy Christmas launch.
Looking both to increase conversion and AOV as well as to reinforce our multi-channel proposition, Best Buy engaged Shape Factory to support the expansion of our promotional range online.
Implementing Enticify resulted in greatly enhanced promotional functionality for the Bestbuy.co.uk website (deployed successfully post launch) as well as a significant reduction in the complexity of back end promotional set up. It was a pleasure working with Ben and Mike from Shape Factory. They are highly professional and I wouldn't hesitate to recommend them.
Shape Factory's Enticify product provided a great solution within stretching project timescales. Their team displayed a highly proactive, collaborative and flexible approach, working closely with the business team from the outset to fully understand the requirements. Many were met with "out of the box" features and the rest, including our specific ERP requirements, were supported using the Enticify customisation facilities.
Shape Factory's diligence and commitment to delivering a quality, tailored solution resulted in the Enticify software being smoothly implemented within the existing Commerce Server site. The project was delivered on schedule and according to the specifications agreed with the business.